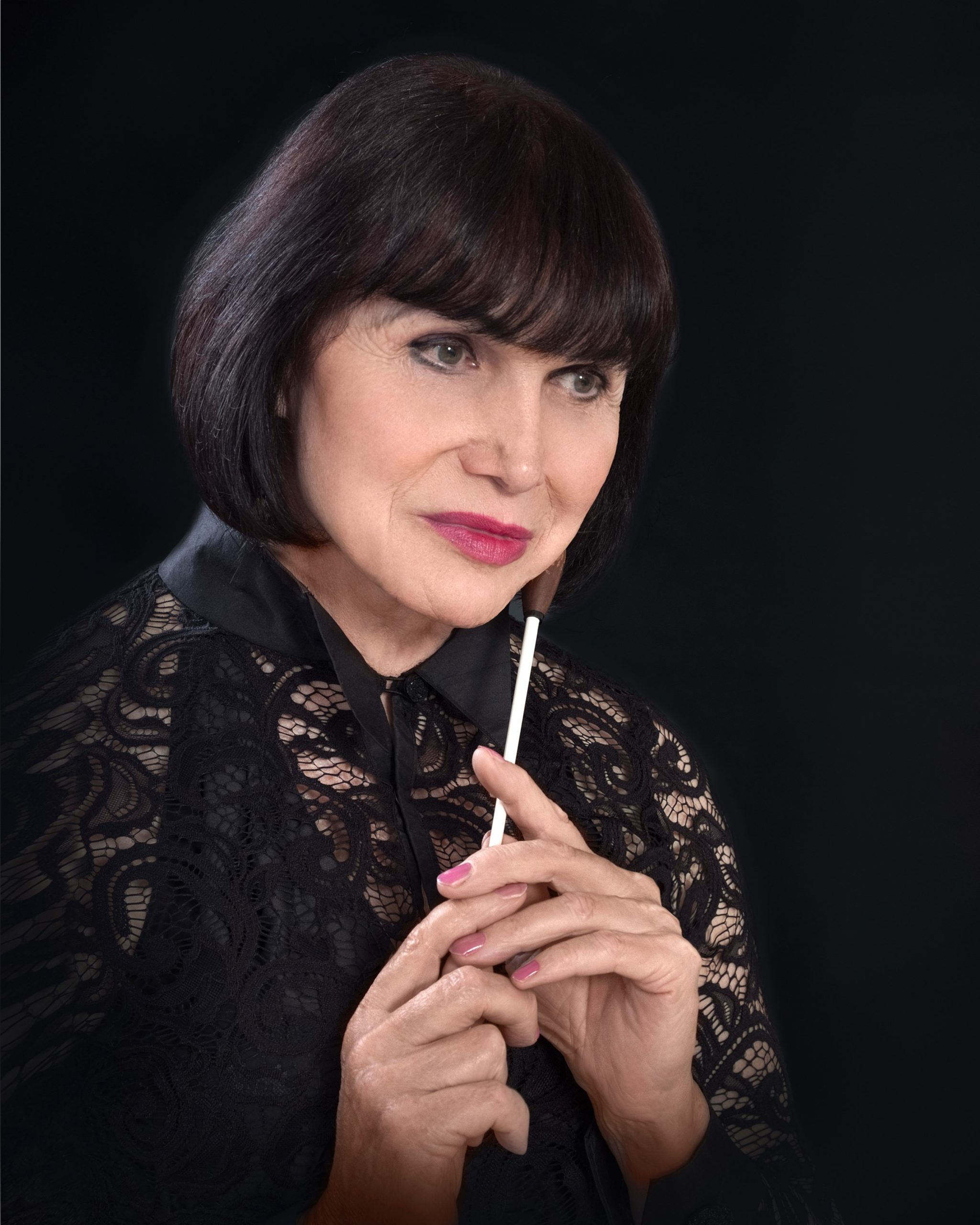 ANNETTE JACKSON
Artistic Director and Founder
Born in Shrewsbury, Shropshire in December 1942, Annette's first musical influence came from her concert pianist grandmother. Showing early talent as a composer and instrumentalist she joined the Army Corp of Music to study all the instruments of the Wood Wind, Brass and Percussion families and, while stationed in Germany, studied the 'Cello with Professor Heinz Eigen, Principal 'Cellist of the North German Radio Symphony Orchestra. At Kneller Hall – The Royal Military School of Music, she won the Cassel Prize for Harmony of The Worshipful Company of Musicians of London. At this time she was "spotted" by Antal Dorati (conductor of the BBC Symphony Orchestra) who, along with Dean Dixon, tutored her in conducting. She left the Forces in 1970 having gained (amongst other qualifications) her Degrees in Composition at Durham University and her Fellowship of The Trinity College of Music London in Band and Orchestra Conducting.
Civilian life began with her appointment as Band Director for two American Air Force schools at RAF Lakenheath and her appointment as the Conductor of the Norfolk Sinfonia and the Fenland Pro Musica. Annette then entered London University to gain her Degree as a Specialist Music Teacher and followed by joining the music department of Ampleforth College in North Yorkshire. From there she returned to London as the Assistant Director of the Purcell School – the first of England's Specialist Music Schools for highly gifted young musicians.
In the 80's she emigrated to Spain to concentrate on composition and, within six months of her arrival was welcomed into a vibrant Spanish musical society after winning the Alcoy Prize for Contemporary Chamber Music. The following year she won the "Mestre Ferrero" International Prize for Symphonic Festival Music. This major accolade brought with it a busy career as a Composer, University Lecturer, and Conductor working with the symphony orchestras of Valencia and Madrid.
In the 90's she returned to the UK (following a family tragedy) and pursued a career in Composition and Guest Conducting abroad. In 2015 she founded The Sinfonia Stellaris Chamber Orchestra to establish a high standard of Professional Orchestral Performance, resident in the West Midlands north of Worcester and, in 2017, she was appointed as the Artistic Director and Principal Conductor with the task of developing this project into a major professional ensemble.