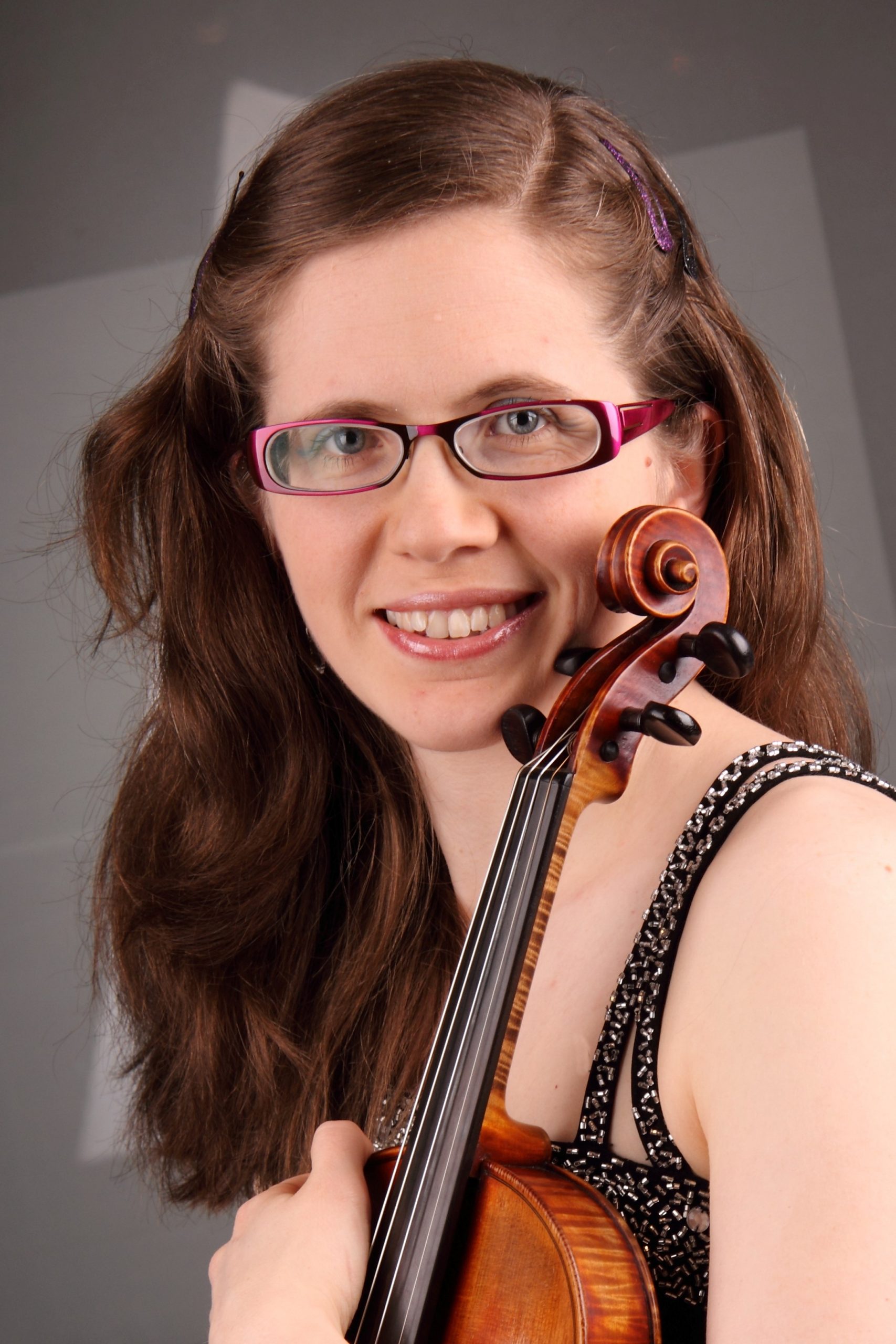 In 2004, Shulah graduated from the Royal College of Music with a First Class Honours joint Principal (violin/viola ) degree. She gained a Distinction for her Masters degree at the Royal Academy of Music, having studied violin with Howard Davis and was awarded the Diploma of the Royal Academy of Music for an outstanding Final Recital. Her studies were assisted by awards from the Elmley and EMI Music Sound Foundation, Musician's Benevolent Fund and Winifred Disney.
Shulah was the only violinist selected from the UK to perform in the prestigious London Masterclasses of Gyorgy Pauk on three occasions. She also participated in Masterclasses with When Zhou Lee, Thomas Brandis, Bruno Gluranna, Yuri Bashmit and Tasmin Little. Shulah has been a finalist and received commendations in competitions included the Haverhill Sinfonia Soloist Competition, Delius Prize, Wilfred Parry prize, Winifred Small Prize, Sir Arthur Bliss Prize and received awards including the John Mundy and D-Day Fund Prize Awards from the Royal Academy of Music.
She has been a member of the European Union Youth Orchestra and is a well-respected soloist who is regularly invited to perform concertos and a give recitals in the UK and Europe and, in 2014, she was invited to perform in Sri Lanka for the Prime Minister. She has a keen interest in chamber music and is the Principal Violinist of the Astaria String Quartet, Fordante and Duo Amande.
Shulah now freelances with the BBC National Orchestra of Wales, Welsh National Opera, Royal Northern Sinfonia and the English Symphony Orchestra. She enjoys Guest Leading orchestras and, in 2017, she was appointed to the position of Leader of The Kidderminster Festival Orchestra renamed The Sinfonia Stellaris.
Shulah loves to spend time with Guide Dog Puppies and, by performing concerts, has raised over £55,000 in sponsorship for their training. She has also raised funds for CLIC Sargent (Cancer and Leukaemia in Children).